Participants in a programme organised in Lalitpur on Thursday (December 21, 2017) emphasised the need of curbing corruption in public and private sector.
During the consultation workshop on 'Promoting good governance, transparency and accountability in regulatory bodies and civil society organizations in line with UNCAC compliance', participants from government regulatory bodies and non-government organizations said that they were willing to comply with any laws made in line with United Nations Convention against Corruption (UNCAC) to eliminate corruption.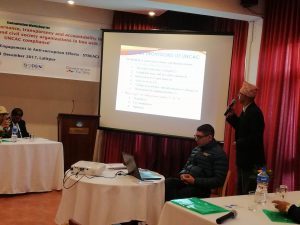 Madhab Paudel, Chairperson of Nepal Law Commission, gave a presentation on the importance of UNCAC and steps taken by Nepal to comply with it.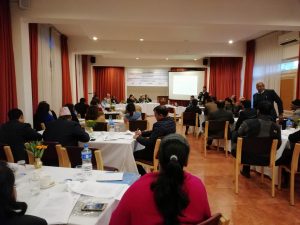 Dorendra Prasad Niraula, Under Secretary at Women, Children and Social Welfare Ministry, gave a presentation on the current condition of civil society organizations and the status of legal compliance by the sector.
Geeta Pathak Sangroula, Senior Advocate and Professor of Law, commented on the papers and said that besides legal compliance there is a need of maintaining integrity to root out corruption.
Phanindra Gautam, Joint Secretary at the Office of the Prime Minister and Council of Ministers, informed about his office's initiatives in framing and amending laws in line with UNCAC compliance.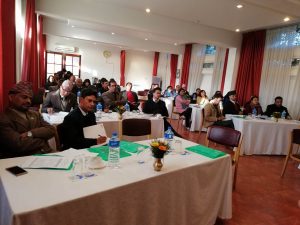 Different representatives of regulatory bodies and Association of I/NGOs said that they were willing to be regulated but such regulation should not discourage the sector's further development. Participants commended the relevance of the programme and said that further discussions on similar topic would be fruitful.
The programme was jointly organised by Center for Media Freedom, Development Communication Society Nepal and Nepal Centre for Contemporary Research and supported by Governance Facility.
Published on 22 December 2017