Participants in a programme organised in Lalitpur on Monday emphasised the need of curbing corruption in the private sector through a strong regulatory body.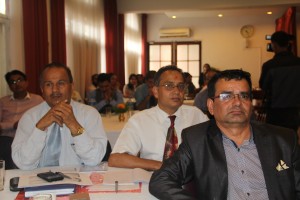 During the consultation workshop on 'Promoting good governance, transparency and accountability in financial sectors in line with UNCAC compliance', participants ranging from banking, insurance, securities, microfinance and investing sectors had a common view that private financial sector is comparatively transparent than the public sector but still there is a need of eliminating scope for corruption.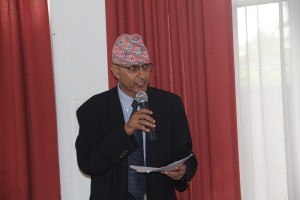 Mr Madhab Paudel, Chairperson of Nepal Law Commission and Mr Ramesh Dhakal, Joint Secretary at Ministry of Law and Justice gave individual presentations on importance of UNCAC and steps taken by Nepal to comply with it.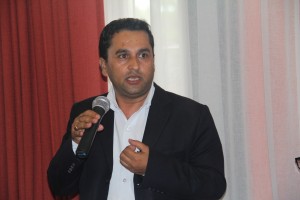 They pointed out the need to widen the purview of anti-graft agencies like Commission for Investigation of Abuse of Authority or to form another independent institution to monitor corruption in the private sector because this sector operates huge amount of public money.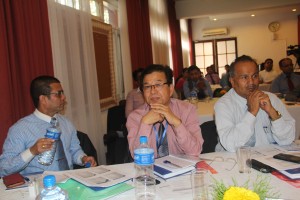 Executive Directors of central bank Nepal Rastra Bank Narayan Prasad Paudel  and Laxmi Prapanna Niraula said that banks are the most regulated and transparent sector with plenty of checks and balances but still a body to oversee them in line with UNCAC provisions would be a good idea. However, such body should not discourage the financial sector with unnecessary hassles.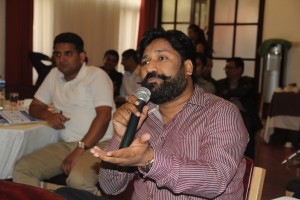 Representatives from Insurance Board and Securities Board of Nepal suggested the organisers to conduct a similar discussion with financial regulatory bodies.
Similarly, Nepal Bankers' Association (NBA), Nepal Financial Institution Association (NFIA), Nepal Microfinance Bankers' Association, Nepal Insurers Association, Nepal Investors Forum, Stock Broker Association of Nepal suggested to invite other financial sectors including construction companies, big corporate houses and industries to the next programme as they are corruption-prone areas.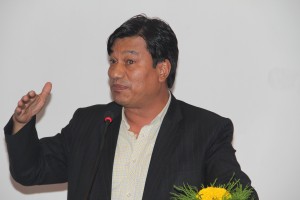 Speaking in the programme, Attorney General Raman Kumar Shrestha said that national priorities and necessities should be assessed before implementing Convention obligations. Another speaker Auditor General Tanka Mani Sharma said that public sector should set an example in governance for the private sector. He further said that his office would extend all kinds of assistance in implementing the Convention for the betterment of private financial sector.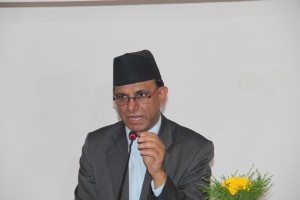 Media persons were also present in the programme. Most of the participants commended the relevance of the programme and said that further discussions on similar topic would be fruitful.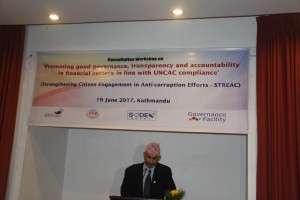 The programme was jointly organised by Center for Media Freedom, Development Communication Society Nepal and Nepal Centre for Contemporary Research and supported by Governance Facility.
Published on 20 June 2017