Anti-corruption Expert Advisory Committee meeting for the project "Strengthening Citizen Engagement in Anti-Corruption Efforts (STREAC)" was held on 20 March at Centre for Media Freedom (CMF) office, Kupondole Road, Lalitpur. The meeting was attended by members of the Advisory Committee along with CMF and Development Communication Society-Nepal (SODEC) and NCCR representatives.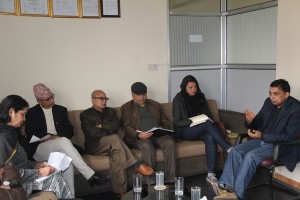 The meeting focused on informing Committee members about progress in project activities and requesting them for inputs in questions and multiple-choice questions in pre- and post-test questionnaires to be administered to students during orientation on anti-corruption initiatives. Experts gave their suggestions on improving the questions.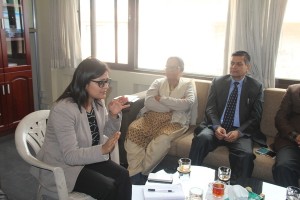 Additionally experts, especially Nepal Law Commission Chairperson Madhab Prasad Poudel, floated suggestions for making interactions with concerned stakeholders on UNCAC implementation fruitful.