Two orientation programmes for college students were held at Silgadhi and Dipayal in Doti district respectively on 31 August and 1 September.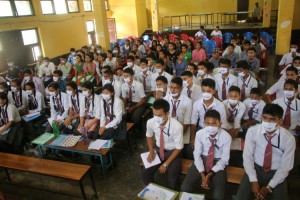 As part of Strengthening Citizen Engagement in Anti-Corruption Efforts (STREAC) project, the programme was organized by Centre for Media Freedom (CMF) in collaboration with consortium partners Development Communication Society Nepal (SODEC), Organisational Development Centre (ODC) and Nepal Center for Contemporary Research (NCCR) and support from Governance Facility.
More than 400 students took part in one-day programmes in both venues.
The students were provided with educational materials, reference resources and informative kits on anti-corruption and accountability.
Prof. Rama Krishna Regmee, who has conducted many independent research projects on anti-corruption and is a seasoned media professional, gave power point presentations about definition, types and impacts of corruption and students' role in combating graft.
Similarly, Advocate Dandi Raj Ojha talked about the status of corruption in Far-west region and encouraged students to raise voice against graft.
The students had intense interaction with experts during the orientation programme.
A participant, Deepa Rai of Soo Jung Higher Secondary School, said, "We have been encouraged to raise voice against delays in government offices."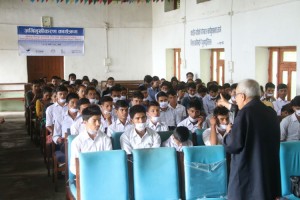 Similarly, another participant Ramesh Thagunna said, "Huge amount of corruption is going on in Chameliya Hydropower project and high-level officials are riding around in Pajero vehicles. We will now warn against such practices."
In the course of the programme, pre-test and post-test questionnaires were administered to students before and after the orientation to gauge their knowledge level of anti-corruption.
At the end of the programme, students initiated their engagement against corruption. To that end, they formed a loose alliance to identify corrupt activities, warn against such activities, and even report irregularities to the authorities.